Scoliosis Treatment in Fort Collins, Colorado
Do you suffer from scoliosis pain? We offer Scoliosis Diagnosis, Treatment and Care in Fort Collins, Colorado
Earlier scoliosis detection results in better long-term patient outcomes. Call and schedule today for a Free Exam and Consultation (970) 207-4463 today!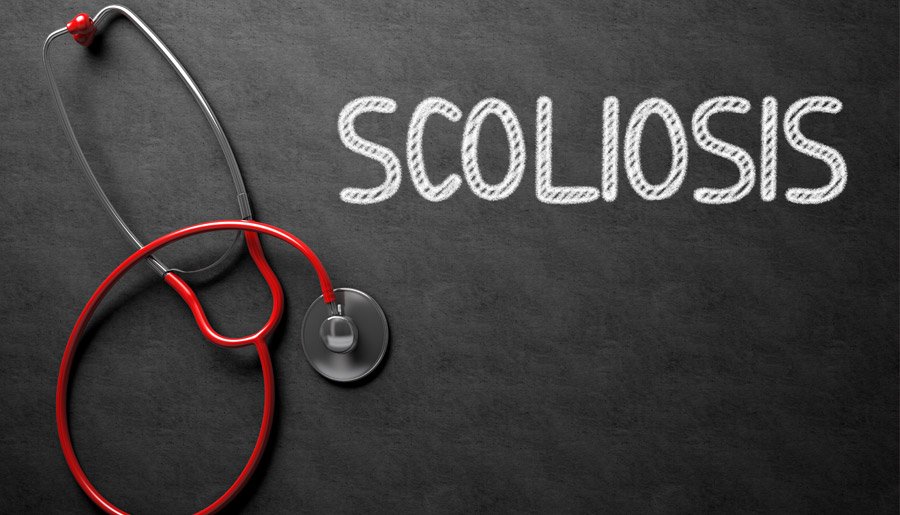 Scoliosis is a 3d spine deformity with 10° or more of lateral bending and rotation. Scoliosis can lead to undesirable cosmetic appearances, pain, decreased quality of life and decreased satisfaction with appearance. There are many types of scoliosis however the most common type is idiopathic scoliosis which does not have a known cause.
The risk of scoliosis increases rapidly between the ages of 10-12 in girls and 13-14 in boys.
Scoliosis also occurs with near equal frequency in both girls and boys. However, girls' curvatures do tend to be larger and progress more than the curvatures found in boys. That being said, it's still important to have all children screened for possible signs of scoliosis – no matter what their gender may be.
The Scoliosis Research Society recommends girls be screen at 10 & 12 yo and boys between the ages of 13-14 yo.  Click Here To Learn More
The best way to catch the appearance of scoliosis during its early stages is through a simple scoliosis screening. Early scoliosis screenings leads to earlier detection, earlier treatment and better outcomes. Even more, statistics have shown that children who are not treated early for scoliosis are at greater risk of curve progression – due to the abnormal growth of the spine – and they frequently have decreased self-esteem and decreased satisfaction with personal appearance.
When to Screen for Scoliosis
Girls should be initially checked at the ages of 10 and 12, and boys should be screened between the ages of 12 and 14 – when growth spurts occur. At Square ONE, Dr. Chris Gubbels and our doctors trained in scoliosis treatments can perform a quick and painless scoliosis screening to detect any of the earliest signs of spine disfigurement.
At Square ONE our scoliosis treatments follow guidelines established by SOSORT (Society on Scoliosis Orthopedic and Rehabilitation Treatment), the international society on non-surgical treatment for scoliosis. Following these guidelines, our treatments can frequently prevent the progression and in some cases improve scoliosis curvatures
Scoliosis Can Go Undetected
Scoliosis can often go undetected or may be detected after further progression makes the symptoms more pronounced. One reason for this lag in detection time can be attributed to the age of occurrence, which happens at a time when children are bathing and dressing themselves and wearing loose or bulky clothing. Since parents are not taking close physical care of their children during these high-risk years, they may be less likely to notice the early symptoms.
And here's a surprising fact: Dancers are 12.4 times more likely to develop scoliosis than other children their age. Gymnasts also experience a higher rate of scoliosis than the general population.
Scoliosis Screenings are 100% Safe
Early scoliosis screening is essential in treating young patients for undetected scoliosis conditions. If a scoliosis condition is left untreated, it can lead to asymmetries, pain and discomfort when sitting or standing, muscle weakness, and, in some cases, problems with vital organs. Early scoliosis detection opens the door for better monitoring, more treatment opportunities, including non-surgical options, and a better treatment result.
Children and teens can display several noticeable signs of scoliosis:
Asymmetrical shoulders
Prominent shoulder blade
Rib hump
Visible curve in spine
Asymmetrical hips
Asymmetrical waist
Earlier scoliosis detection results in better long-term patient outcomes.
How We Help Our Patients through Scoliosis Screening
The certified Scoliosis doctors at Square One can perform a simple scoliosis screening or other tests to detect any early signs or complications of this condition:
Visual screening
Physical assessment
Postural evaluation
Check for spine tenderness
Measure standing vs. sitting height
Hip examination
Check for lesions, hair patches
Check for other skeletal characteristics and flexibility
X-ray
MRI
Scoliosis Treatment
The level of scoliosis care that you receive is determined by the severity of your specific condition and curvature of the spine. Without treatment, scoliosis conditions can be expected to worsen over the long term.
For a mild curvature of the spine, we may recommend some rehabilitation or continued observation before any intervention techniques are used. Moderate curvatures of the spine may require scoliosis bracing. (See our page on ScoliBrace.) Severe cases may require use of the ScoliBrace or possible corrective surgery. And we may include several therapies or strategies in your treatment, including scoliosis rehabilitation and specific exercises.
The time to screen your child or adolescent in the at-risk age groups is now. The screening is simple and quick, and we'll let you know right away if there is any need for further observation or testing.
Call Square One today for your FREE Scoliosis Screening.
Our Other Scoliosis Treatment Services
Put your health first. Schedule your FREE Consultation Now.